i got a text saying that her daughter was about to receive a surprise proposal in NYC. my friend and long-time client shelby wanted to know if there was any way we could be on-hand to capture the moment. um, surprise engagement? in one of the most romantic cities? count me in!  so for weeks, i conspired online with a guys i had never met, but who instantly won my heart, and we talked rings and rooftops, twinkly lights and flowers, candles and secret plots.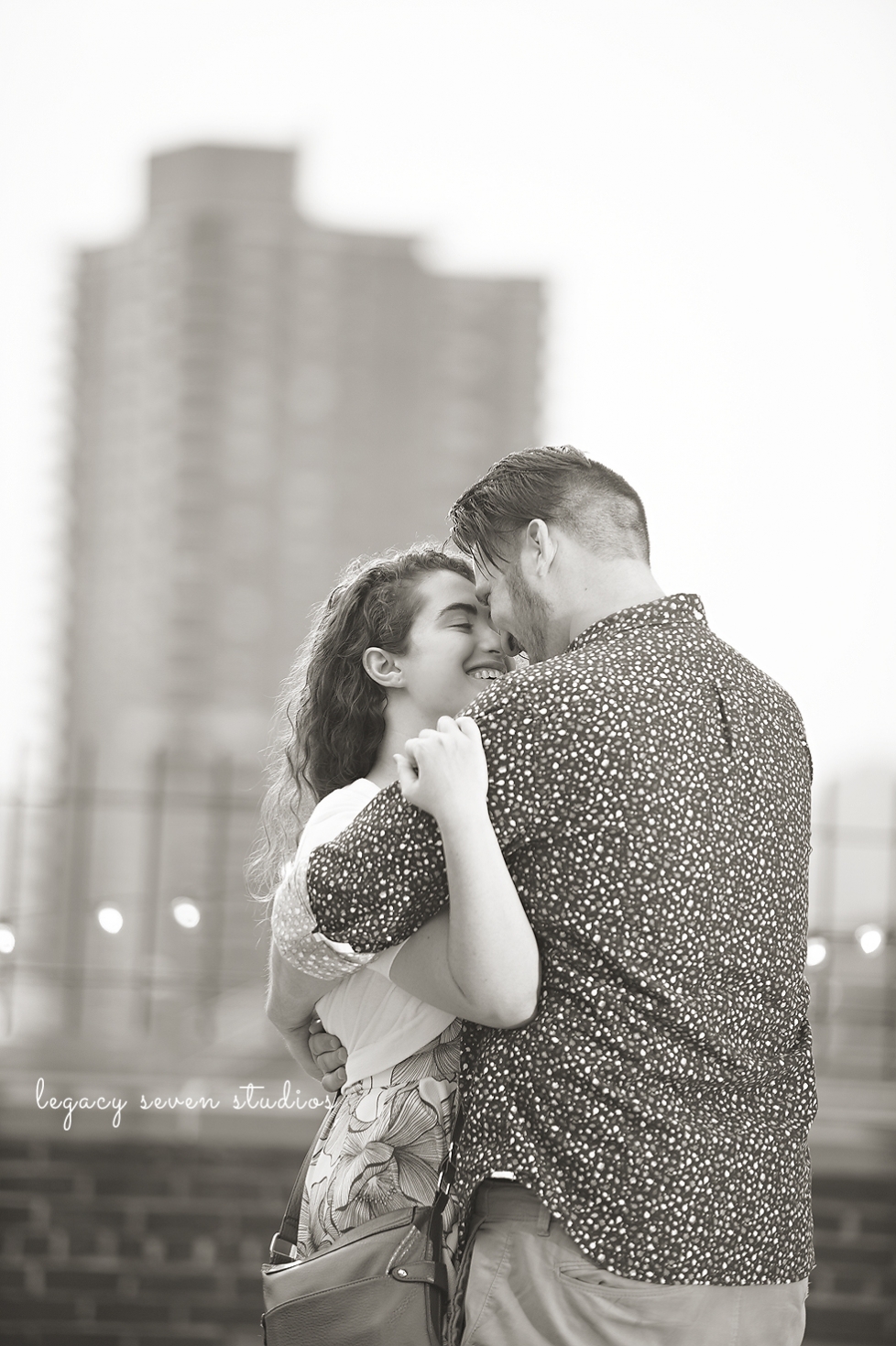 there's a favorite part of my job for me: it's being "in the know" about things that are exciting, things that no one else knows, and things that will make people happy.  helping a young groom-to-be plan the perfect romantic grand gesture for his girl has to top just about any other experience!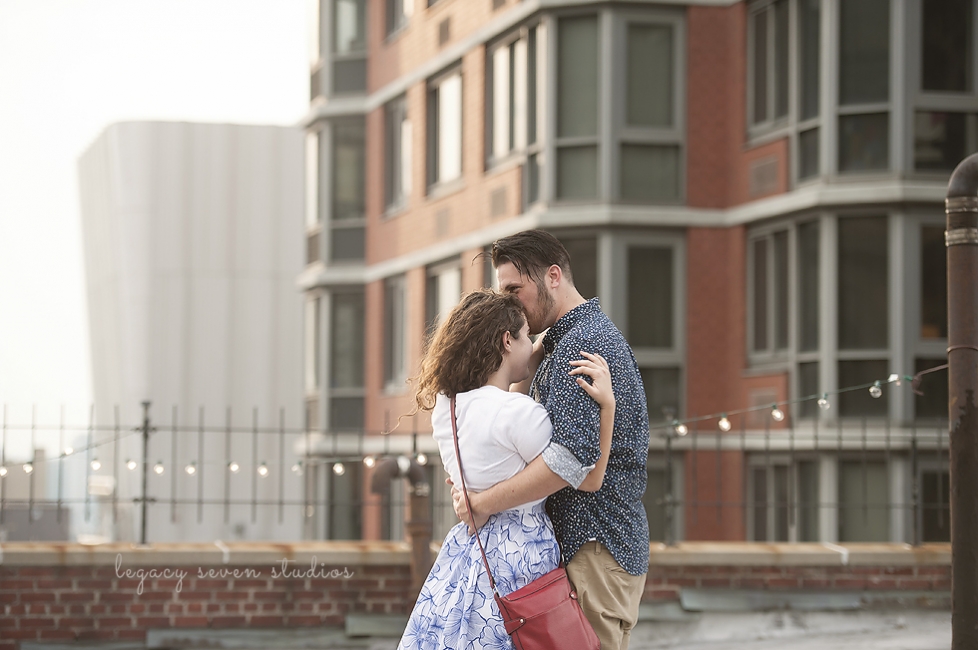 we gave jacob our available date, and we met his friends on the rooftop he'd chosen in the heart of one of his favorite sections of the city.  together the few of us decked out the space, simply but with intention.  jacob and bryce's friend had even brought a speaker to play romantic tunes for the arrival of the unsuspecting bride-to-be.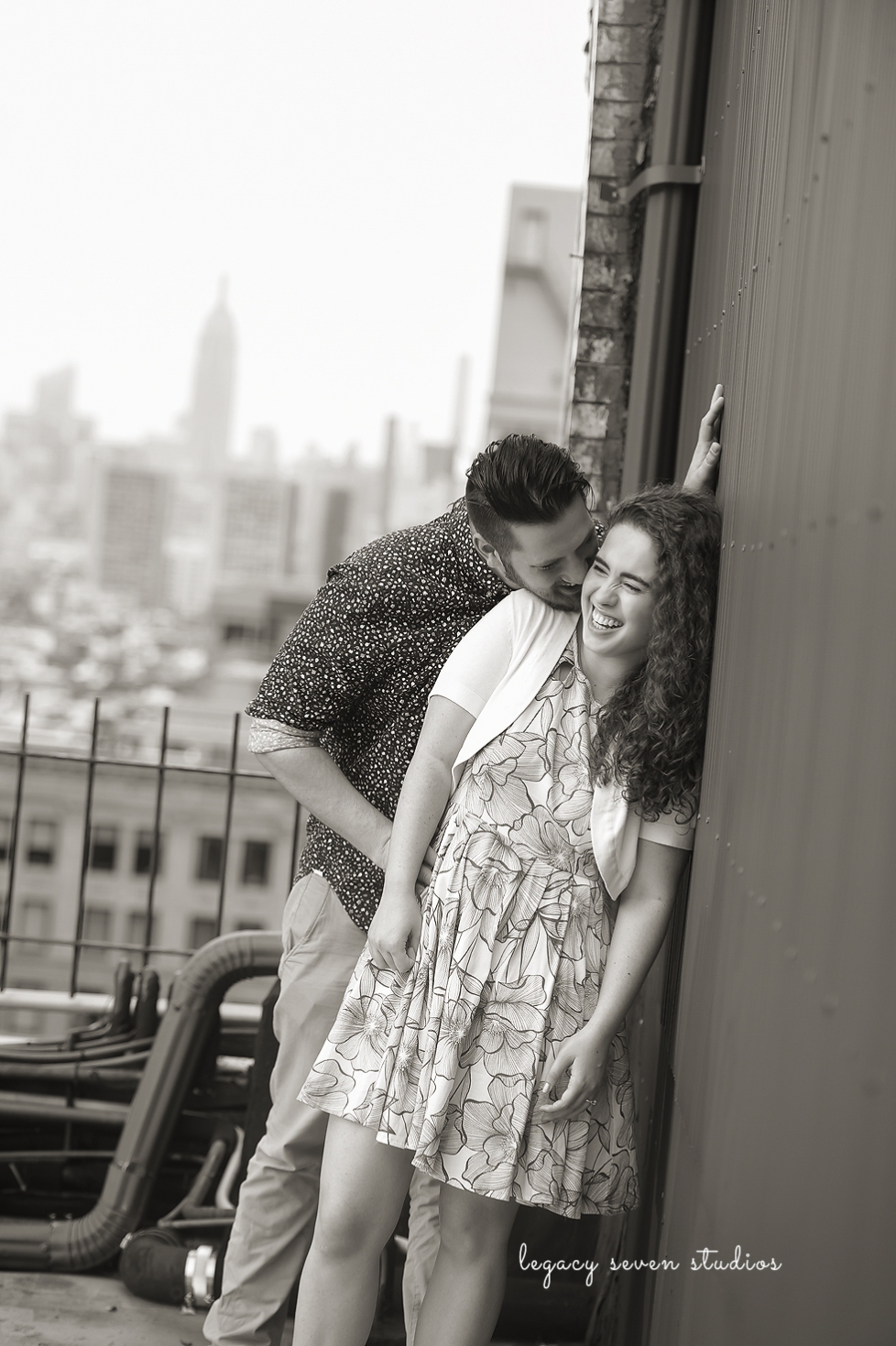 with sweet words conjuring up memories of their time together in the city, the boy asked the girl the important question.  she said yes, and they giggled and stared together at the ring he'd designed with her smile in mind.  and though the timing was tight, we ran like kids through the subways and sidewalks, capturing an iconic image near the brooklyn bridge, despite delays caused by holiday closings and the inevitable city bustle.